Toilet Partitions & Accessories
Providing a Full Range of Services for Toilet Partitions, Bath Accessories, and Division 10 Items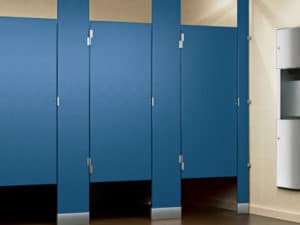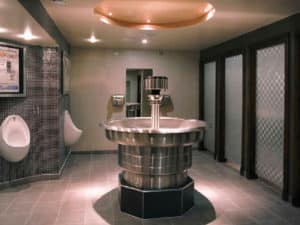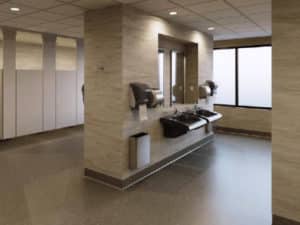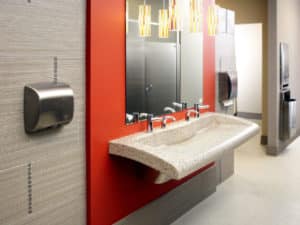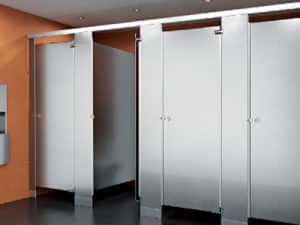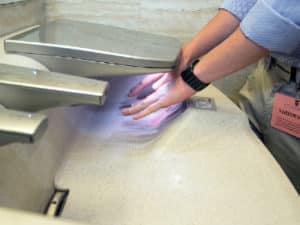 Capabilities
Specification writing
Shop drawings

Product detailing
Selected Items Inventoried
To keep pace with varying design requirements, durability, and pricing, partitions have a variety of finishes which can be considered in the overall design – powder coated steel (most economical), plastic laminate, stainless steel, solid plastic (HDPE), and phenolic are the most common.
To assist with rapid moving, value-oriented designs, an inventory of durable gray powder-coated steel is kept on hand.
Design decisions can be made by combining the installation method with the desired finish to achieve an individualized solution for your toilet rooms. Partition systems keep pace with the ever-changing needs for privacy, durability, style, and compatibility with accessory equipment. This means your design can be based on the unique design and budget needs of your facility.
Another component of toilet room design is toilet accessories. The options for these elements span a spectrum from basic, commercial/industrial, through architectural. In stock, basic accessories in stainless steel which make great companion units for the stock partition program.
Contact the Toilet Partitions & Accessories Team below.
---