Building Safety & Security
Special services combining our unique knowledge & experience with security technologies, security glass, safety barriers, and all types of door openings to establish a safer environment.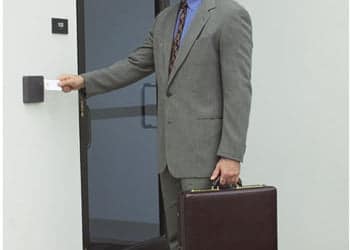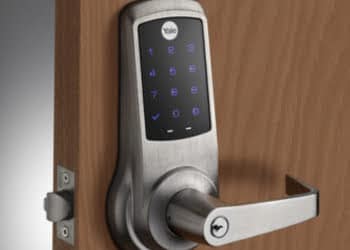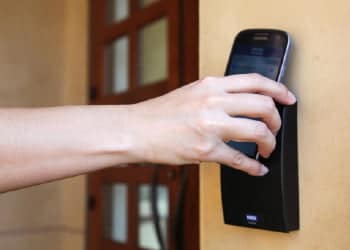 Capabilities
IP & Analog Video Surveillance
Access Control Systems
Wireless Door Hardware
Emergency Communication

Planning & Installation
Specialized Security Systems
Professional Audio, Video, and Signage
We can assist you like others we have served in these market segments:
Banking
Gaming
Medical
Pharmaceutical
Manufacturing
K-12 Education
Secondary Education

Municipal
Judicial
Military
Commercial
Industrial
Power Generation
Today's world is one full of uncertainties and unpredictable events. We all endeavor to Build the Future within a safe and secure environment. Architectural Sales is uniquely positioned and skilled to help you establish a safer and secure environment for our community.All environments, including security, are made from interacting and interconnecting aspects. Creating a secure environment recognizes and addresses the many layers of protecting you, staff, students and customers.
Architectural Sales considers and integrates the "Security Triangle" of Detect, Delay, and Response into all safety processes and security solutions, using recognized concepts such as CPTED, (Crime prevention through environmental design) State School Safety Guidelines, and professional best practices to help your environment be safe and secure.
Safety and Security Assessment
When considering your risks for loss, injury or theft, there are many aspects to consider.
Using recognized best practices, Architectural Sales professionals will evaluate your organization's culture, processes, and risks before we offer any solutions. It is proven only solutions properly aligned with the values and risk levels to your organization will prove to be the best investments.
Let our Professionals perform a Risk Assessment for your organization. Whether you are a Commercial Business, Industry, K-12 School, University or College, Health Care or Government Facility, Architectural Sales is ready to support your needs.
Solutions Design and Implementation
Architectural Sales is much more than a traditional "systems integrator". Our history and experience in commercial doors, frames and hardware, Safety Glass, Barriers, and Security Technologies provides you a comprehensive knowledge base only found with us. This multi-layered approach is a benefit to you when you are counting on professional experts to help secure your business or organization. All our custom solutions embrace the best technologies and processes to meet your needs.
Platforms/Systems Available
Controlled Access Management & Locksmithing
Video Surveillance
Master Key
Emergency Communication
Professional Audio
Video Presentation & Digital Signage
Service and Support
The safety and security for your staff and facility is a 24/7 concern to you AND to US. At Architectural Sales, our reputation and relationship with you are our most valued possession. This is reflected in our response to your needs. No matter if your need includes a non-functioning component or a simple question, we are always available with a solution. Service and support is available 24/7 via our special service telephone number 812-421-3786, or our service email account service@archsales.com. Emergency security needs are responded to within 24 hours and all other needs are addressed based on an agreed schedule.
Contact the Building Safety & Security Team below.
---